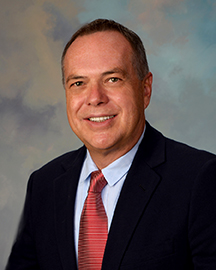 STEVE LANE
License #24482
865.607.4111
865.436.7121
Steve Lane knew at an early age that he loved the "land" and all the possibilities to develop it. Growing up, his family owned a small acreage tract which served as a big yard…for a big imagination. At the age of 10, Steve "built" roads for toy cars and rock houses for imaginary families.
While completing college, Steve pursued his real estate license and worked part-time in a friend's brokerage office. His love for the business led him to change his college major to real estate.
Shortly after graduation, Steve Lane founded Colonial Real Estate, where he served as the owner and Principal Broker. His leadership and personal sales production led Colonial from a yearly sales volume of $1 million to over $60million during his 25 years of ownership.
In 2009, Steve had a unique opportunity to sell Colonial. It was a perfect opportunity to spend the next 6 years enjoying family, friends, traveling, and managing his own port-folio of real estate investment properties. Steve refers to this time as a "mid-term" break. "I am refreshed and renewed with the passion that I love…helping others attain their personal real estate goals" quotes Steve. "I love driving all around the Smoky Mountains Region and see our residents and visitors alike enjoying the various properties that I have helped sell or develop."
Steve Lane, along with his team of experts, can represent your goals, large or small. Their past experience includes helping to bring major developments, such as "Music Road" to reality; helping homeowners sell and/or buy their dream homes; working closely with builders to find and develop affordable to upscale neighborhoods.
"We love our business and you are going to love our SYNERGY to accomplish the right results for your real estate goals"!